The Lake is PURE satisfaction!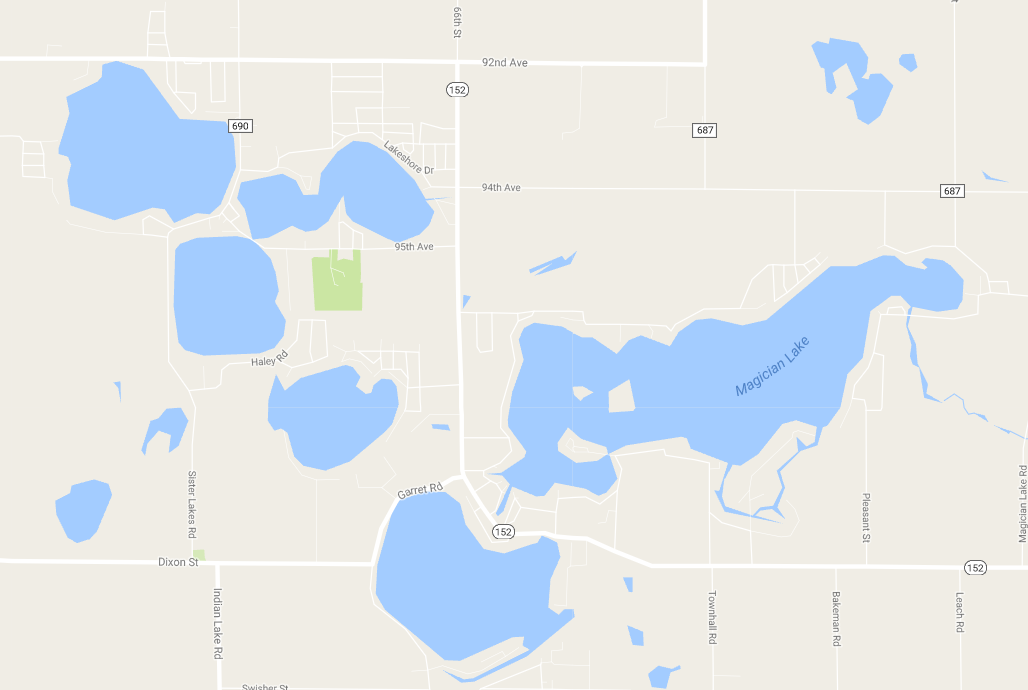 Sister Lakes, where fun and sun are family. This
amazing resort area is in Southwest Michigan and
has 10 beautiful lakes within a 6 mile radius.
Summer is a magnificent time spent fishing,
tubing, boating, swimming, bonfires with friends
and barbeques with family. The festivities of fall
cannot be overlooked, with majestic trees of
color, farm markets, a picturesque ride on the
pontoon with warm apple cider and donuts. The
white glistening snow christens the lakes while
ice fishing awaits and the ice skates are sharpened for another enjoyable winter. Before you know it, the sights and sounds of spring have dominated the area. Birds are singing and blossoms are painting the beautiful lake canvas. Whether its living in the small town charm or vacationing throughout the year, lake property is pure Michigan satisfaction. The lakes include Round Lake, Big Crooked, Little Crooked, Magician, Dewey and Cable Lakes. Why the name Sister Lakes? In 1877, a post office was opened between the 'Sister' lakes of Round and Crooked and a name was born.
Looking for Real Estate in Sister Lakes? Check out our Sister Lakes Real Estate Page.