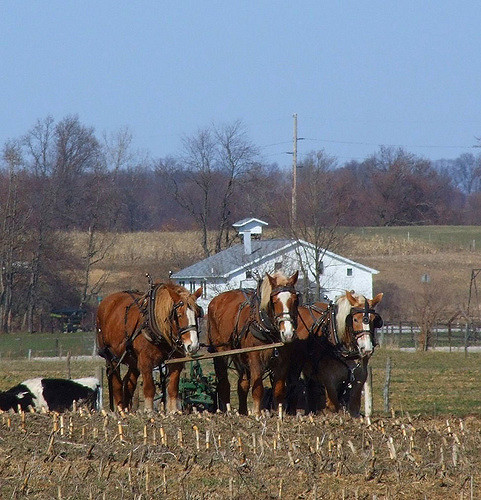 Discovering the Treasures of Middlebury, IN

Middlebury Indiana is a very authentic community where a healthy lifestyle and family comes first. The town is very rich in history, attracting many people from across the United States and the world. There are many Amish families farming the town's very rich farm land and inns and restaurants alluring tons of guests every day.

Much of the tourism in the town revolves around the Das Dutchman Essenhaus. Amish-themed restaurant, conference center, shops and inns serve more than seven-hundred fifty thousand people each year. This huge facility also provides a wholesale food operation on site that shoes a wide variety of home-made goods and items. There is a community school in the town that attracts a lot of families in the area.
Activities

If you are looking for a perfect place to relax, enjoy and immerse yourself in the unique beauty of the environment, Middlebury IN is the best place to go. Kids and adults can enjoy biking along the Pumpkinvine trail past the giant toadstool. The trail will allow you to truly appreciate the serene environment of a countryside life.

Shopping
If you are looking for whimsical gift items, then Tulip Tree Gift shop is the best place to go. for collectibles that are now hard to find, take a stroll at the Old Creamery Antiques. You might find what you are looking for in the shop.

Exploring the Beauty of Shipshewana, IN

With a total population of fewer than six-hundred people, Shipshewana is home to a huge indoor water park, some one-hundred fifty retail shops, one of the largest flea markets in the country and other great attractions that draw over half a mission of tourists and visitors each year. It is a very busy and lively rural village, located in the heart of the country's 3rd largest Amish and Mennonite communities.

What set Shipshewana apart are its scenic buggy rides, meals that are made from scratch, unique Amish handcrafted products and a lifelike tornado exhibit, attracting many people to the place.

Shopping
If you are going to shop in Shipshewana, make sure to slip on your most comfortable shoes. The place boasts a variety of establishments that sell furniture and merchandize that are locally handcrafted, as well as home décor, specialty foods, fine art antiques, outdoor gear, heirloom-quality items and so much more.

You can't go to Shipshewana without having a trip to Menno-Hof, which is a nonprofit information that explores the unique heritage and rich history of Amish and Mennonites of the Northern Indiana. Every December, visitors can also enjoy the exciting Shipshewana Ice Festival, wherein ice artists shave, drill and saw blocks of ice in order to form intricate shapes like snowmen, full nativity scenes and gingerbread houses.

There are definitely a lot more to do and explore in this beautiful town.
If you are planning to visit or even live in Indiana, make sure to check out these towns first because these places might be offering the best things you've been looking for.